Welsh Grassland Fungi Data
These maps display the distribution within Wales of the grassland fungi groups that are good indicators of grasslands of conservation interest. These include the Waxcaps (genus Hygrocybe), the Fairy Clubs (family Clavariaceae), the Earth Tongues (family Geoglossaceae), the Pink Gills (genus Entoloma) and a selected group of other species also occurring in grassland sites of mycological interest. The data that drives these maps is derived from a dataset created by Shelley Evans and Liz Holden for the Countryside Council for Wales (CCW) of all known grassland fungi records in Wales up to 2003, the CCW Grassland Fungi Survey 2003-05 and data kindly provided by the FRDBI and many Welsh mycologists since then. If you have records that could add to this dataset, please download this Excel spreadsheet and send the records to me at david.mitchel@nifg.org.uk
For individual species maps, go to the Welsh Grassland Fungi Species Atlas

Welsh 10km squares showing number of species of Hygrocybe s.l.
Click on a square to see the species list or view the list below. Note as you move the mouse over the map, the name of the 10km square should show in the status bar in the bottom left.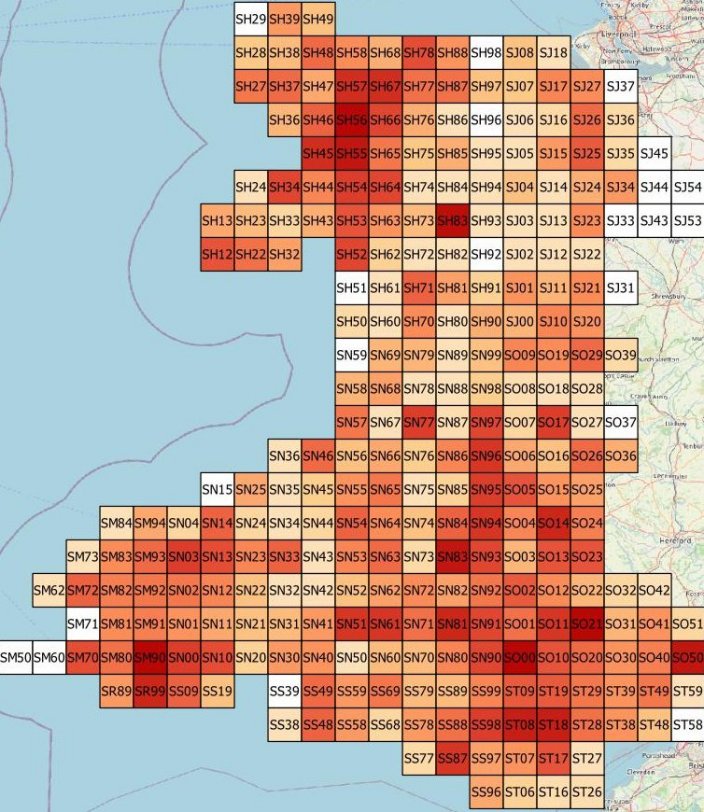 Map last updated on 13/02/2023
Map of actual records of grassland fungi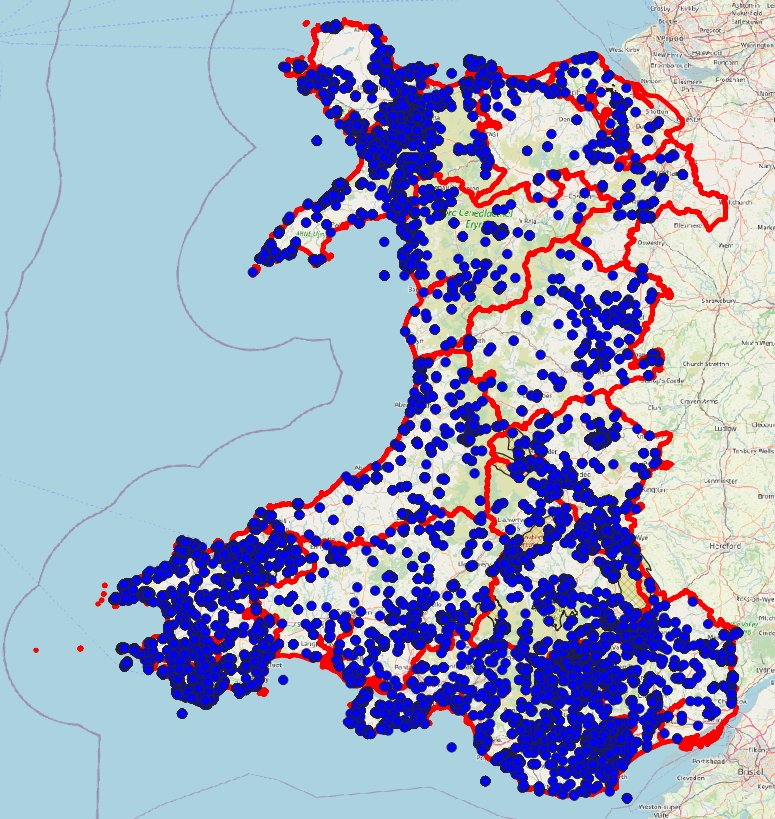 CHEGD Totals ordered by number of Hygrocybe s.l.